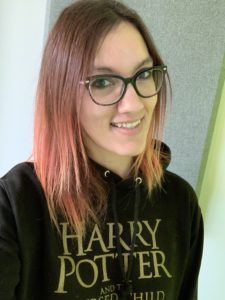 Bee on the Bridge!
I'm a fresh new face in radio. I moved to the Kootenays from Alberta and it's so beautiful here, I don't think I'll go back! I'm very excited to explore, hike, and kayak (once I buy one).
I'm a self-proclaimed geek – sci-fi, Nintendo, Harry Potter – I love it all. I play a mean ukulele, and my love for music production is what got me interested in radio.
I like to find the positives in everything! I'll be on the airwaves spreading love for all things music and all things Nelson.
Catch the latest buzz, with Bee on the Bridge weekdays from 2pm to 6pm.