Wednesday, September 19 at noon Category 2 open fires will once again be permitted in the Southeast Fire Centre. That allows for one or two concurrently burning piles no larger than two metres high by three metres wide, or stubble or grass burning over an area of less than 0.2 hectares. Fireworks, burn barrels, flying lanterns and exploding binary targets will also be allowed.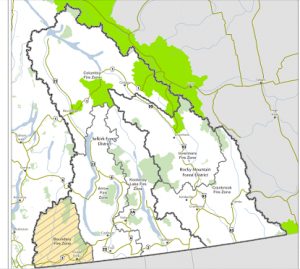 Currently, Category 3 fires are only allowed in the Columbia Fire Zone. Wednesday, September 19 at noon they will also be permitted in all zones, except the Boundary Fire Zone.
The BC Wildfire Service asks people planning to burn, to take some precautions including having water, tools, and enough people on hand to control the fire. Do not burn in windy conditions, and create a fuel break.
Category 3 burns require a registration number which you can obtain ahead of time by calling 1 888 797-1717.
For more information you can visit the BC Wildfire Service website.