Students from across the region gathered at  L.V. Rogers Secondary provided a stunning performance during a debate tournament where they tackled topics around housing and cancel culture.
Teams from both junior and senior debate categories were marked by a nine-judge panel on their ability to organize, analyze, rebut, deliver and question relevant material. 
Marilyn Lund, chair and organizer of the tournament, says this tournament is where students can hone skills before taking it to the next level and open up more opportunities for the future.
"This is actually a theatre tournament to the next level, which is the provincials," says Lund. "After the BC tournament is done, the nationals will take place. Next month there will also be the Canadian qualifiers for the BC team as well."
Lund says all the debaters did a great job. This year they did exceptionally well, and the results showed how stiff the competition was at the senior level.
"There were no ties this year," she said. "The senior category was very close in both the team category, as well as the individual. Only 0.1 [separated]  third to fourth place individual, and only a 0.5 difference between second and first in the team category."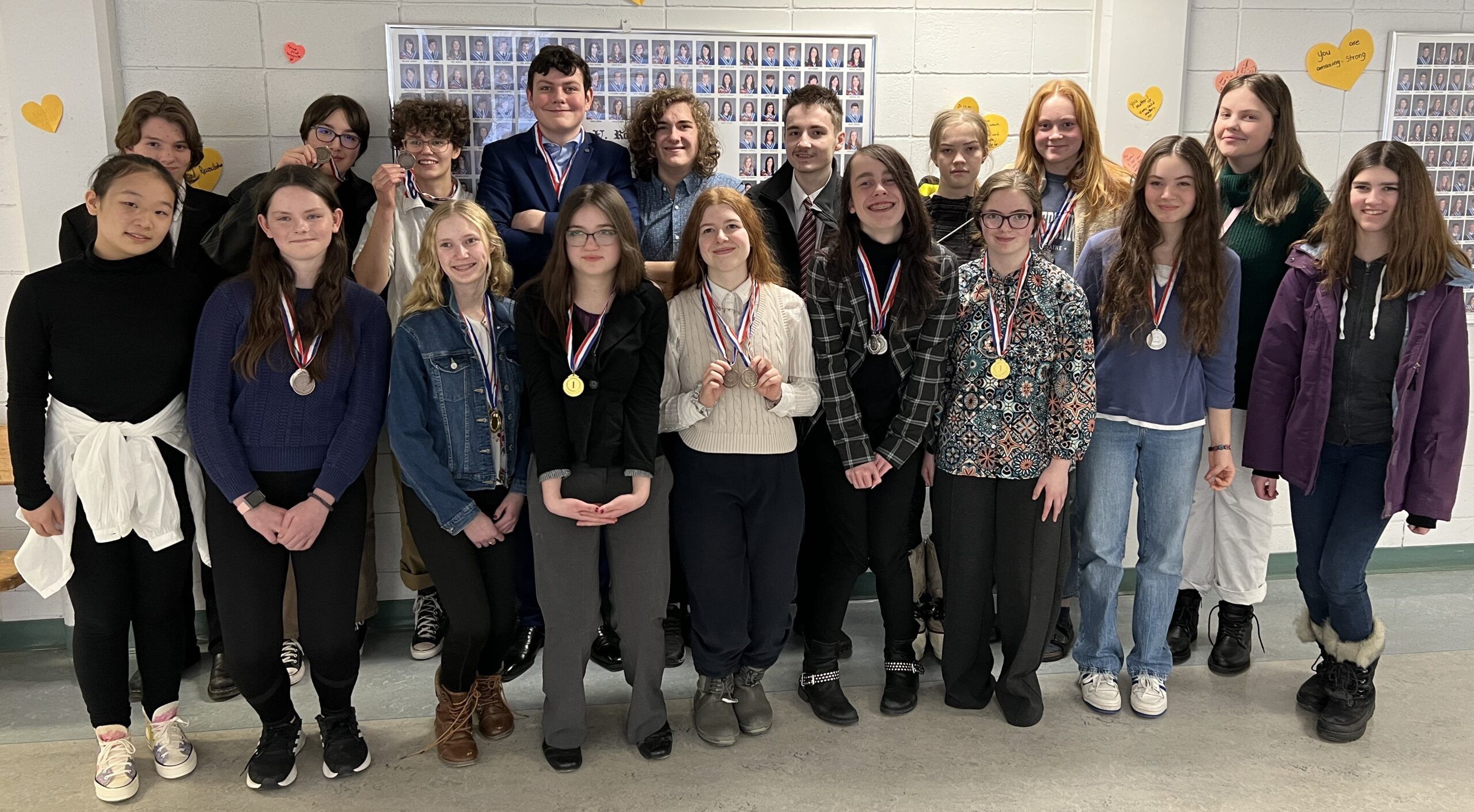 Trinity Schneider, from J.L. Crowe Secondary school and junior category winner, says as long as she can remember she has enjoyed public speaking but she attributes her passion for debate to her best friend.
"I have to be honest, I have always enjoyed public speaking," Schneider says. "I might not have discovered the debate if it weren't for my best friend. We have always clicked together, worked well together and are able to give each other feedback."
Schneider says winning both categories wasn't what she expected, and she was shocked with the outcome. 
"I expected to win the team competition," she says. "My partner, Andonae Van Staden, and I always work well together, but I was not expecting to win first individual."
Senior team winners, from J.L. Crowe Secondary school, Liam Skeoch and Emma Ford, have taken part in debate for quite some time and both plan to carry on with it to pursue their career paths. 
Skeoch says he knew what he wanted to do from an early age, and this is why he has developed his passion for debate. 
"Since I was nine I have wanted to be a lawyer," he says. "I recognize a connection between debate, and the career paths I have chosen. All of these skills involve advocacy and communication abilities."
Ford says she was unsure about how the competition was going to turn out, because of how much all the teams have improved.
"I wasn't really sure how it was going to go," Ford says. "Within the last couple of months everyone has really improved their skills, I think we all did really well and there were a lot of good engaging rounds."
 Junior teams were from J.L Crowe Secondary school, in Trail, and two senior teams competed from both L.V. Rogers Secondary and J.L. Crowe.