Leaders in sustainability are recognized annually by the City of Nelson under a very strict criteria focusing on cultural strength, healthy neighborhoods, robust ecosystems, prosperity and resiliency. 
Council handed out four awards this year to organizations and individuals who exemplify each of these qualities during their committee of the whole meeting this week.
Friends of Kootenay Lake 
Mayor Janice Morrison presented the first award to the Friends of Kootenay Lake by acknowledging their significant contribution to maintaining a healthy, clean and vibrant ecosystem around the region.
"The society's mission is to improve the health, and stewardship, of Kootenay Lake through monitoring, habitat restoration, capacity building and the empowerment of local communities and first nations," Morrison says. 
Kayla Tillapaugh of the society says it is humbling to be recognized for their work considering they are a very small organization. 
"We are a small team of three women, and a small board of eight people," she says. "It feels really good to be recognized.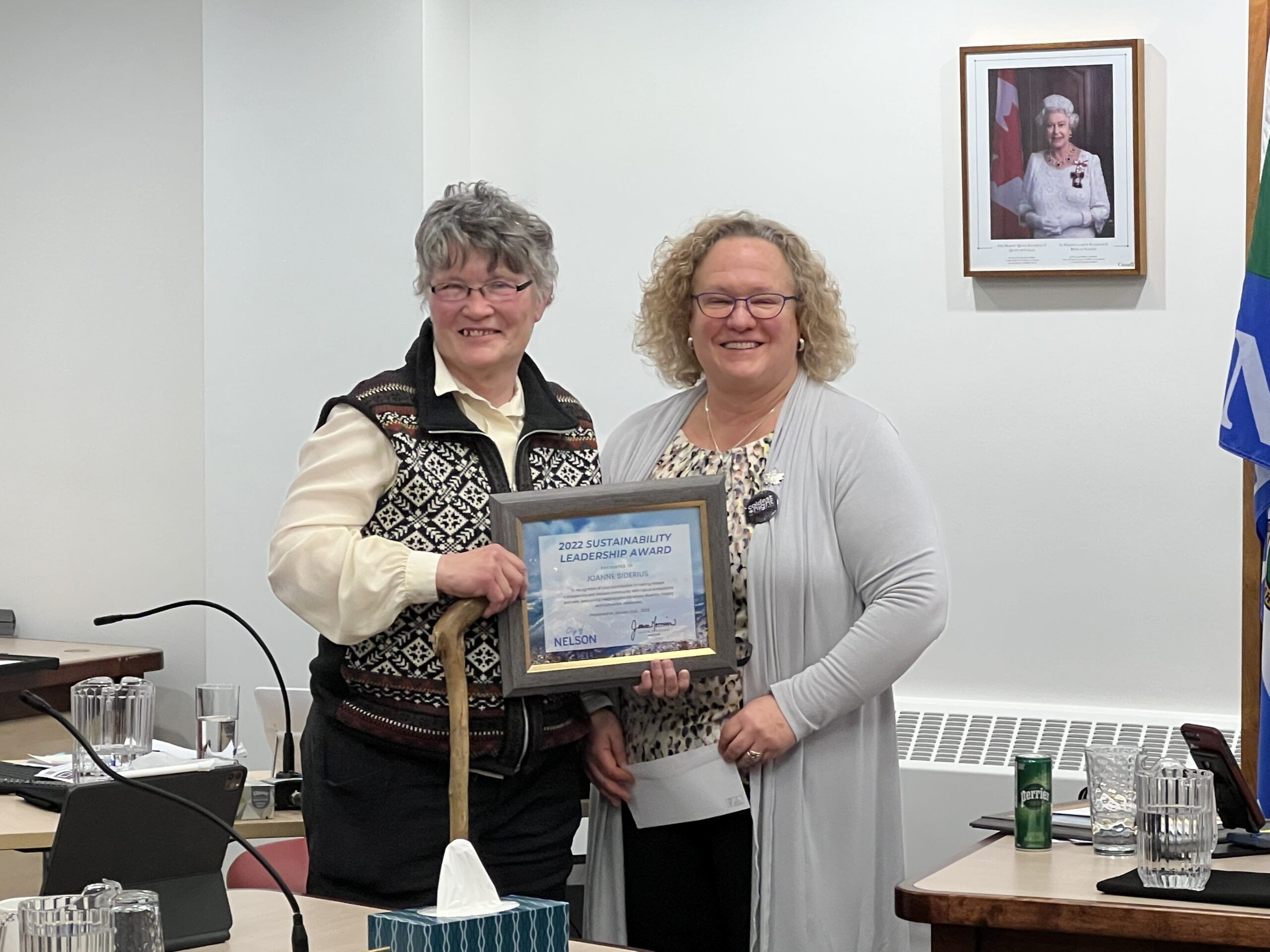 Joanne Siderius, Kokanee Creek Nature Centre
Joanne Siderius also was on hand to receive her award for her contribution and dedication to stewardship in the region. 
Siderius, a naturalist with Kokanee Creek Nature Centre, has been educating people about wildlife and ecosystems within the region and has put a lot of effort into making sure the beauty of the outdoors is observed by everyone. 
She said she is touched that her work is being appreciated by many and wasn't doing it for the award.
"I am truly moved by this," she says. "I love doing what I am doing.
"When you just step outside your door and you look it is amazing what you can find," she says. "The trail camera videos are just a bit of a reminder that we love living here."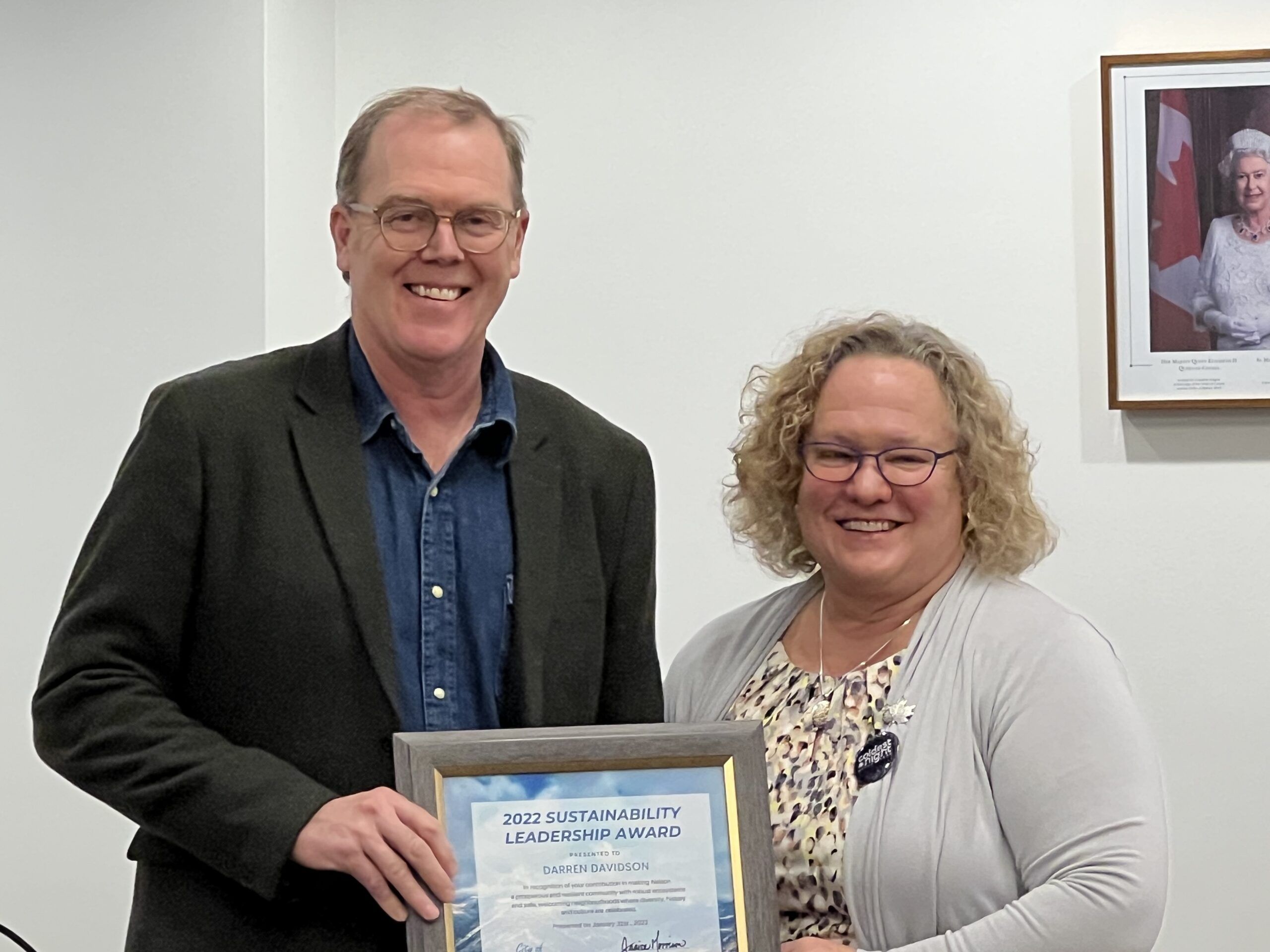 Darren Davidson, Nelson Chamber of Commerce
An  award was also presented to Darren Davidson, a Nelson journalist and communications specialist who worked as the economic recovery advisor for the Nelson and District Chamber of Commerce during the pandemic. 
Morrison highlighted the important part Davidson played throughout the pandemic, as a voice to council on behalf of the local business community.
"Darren presented to council on business recovery in our community a number of times over the pandemic," she said. "He provided much needed assistance in pandemic recovery efforts, public safety protocols and labor market assistance."
Davidson says his efforts were his way of giving back. 
"Helping out this community after everything it has done for our family, and kids, for over 30 years is not a tough thing to do," Davidson says. "It is a remarkable place, and I think we can all agree we are lucky to live here. It is great to give back."
The fourth award will go to the Cottonwood Lake Preservation Society, but will be presented at a future meeting.