A member of the Nelson Boxing Club brought home a bronze medal after representing the city as part of Team BC at the Canadian National Championships held in Brampton, Ontario.
Wamuna Fukada won his first fight against Prince Edward Island's Matthew Boyle, and took bronze after losing to Ontario's Juan Luis Morales-Petit.
Coach Jesse Pinerio says Fukada did extremely well at this level of competition, and is very dedicated to the sport. 
"Fukada has under 20 fights, and at a national level he is going up to upwards of 60 fights," Pinerio says. "He did really well. He won his first fight against PEI and fought much better on his second day against Ontario.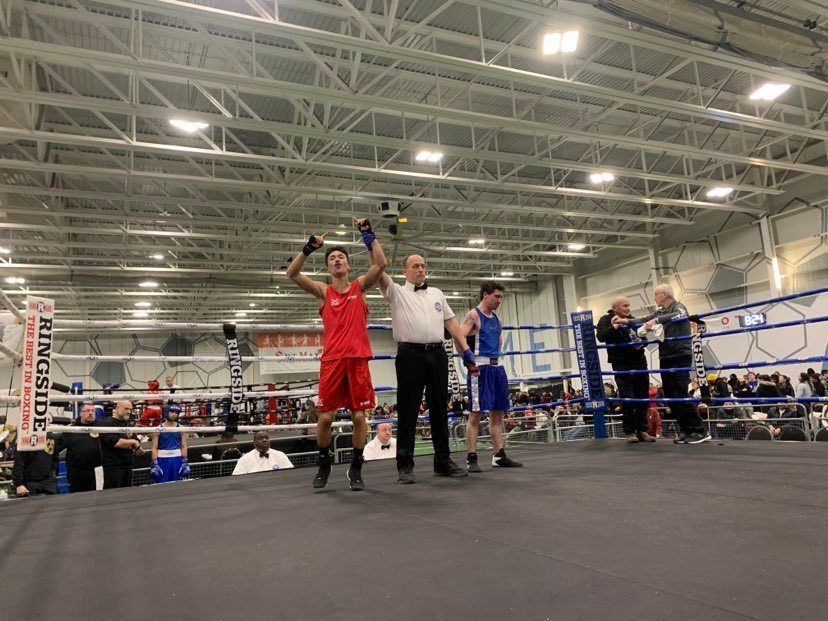 "He lost his second fight, but he very well could've won. A lot of things happen really quickly. You've got to be really good and lucky."
Pinerio says despite the loss, in the second fight Fukada demonstrated a winning performance. 
"The fight was stopped by the referee, by something called a stopped contest in the semi-final match," Pinerio says. "He wasn't hurt, so I personally think he was winning based on how many hard punches he was winning. I think it was a very even fight."
Pinerio defined "stopped contest" as a tactic a referee can use if they feel a boxer is too far behind in points to catch up to their opponent in a match.
The Nelson Boxing Club is participating in the Canada Winter Games in PEI, as well as the Junior Youth Nationals in Montreal.