Nelson's fire department is investigating a Saturday morning blaze that damaged the Art of Brewing in the Front Street Plaza.
Firefighters were called to 630 Front St. around 8:15 a.m. Twenty-one firefighters responded and arrived to find heavy smoke coming from the building's rear.
Capt. Scott Jeffery said they succeeded in containing the fire to the storefront where it began and stopping it from spreading to the rest of the plaza.
The adjacent businesses were evacuated and Hall Street was closed for a while. No one was injured.
Fire crews were finished by 11:30 a.m. but they are still looking into the cause. No damage estimate was provided.
The fire comes just over a year after arson damaged the Teeth Community Dental Clinic, which is part of the same plaza but in a different building.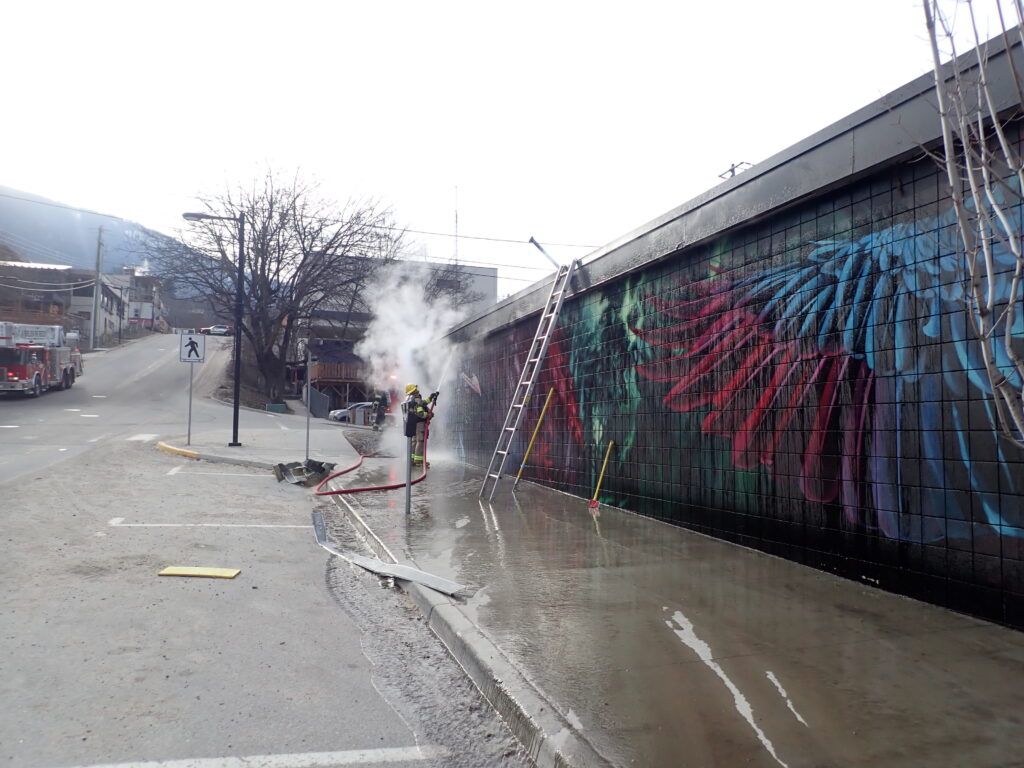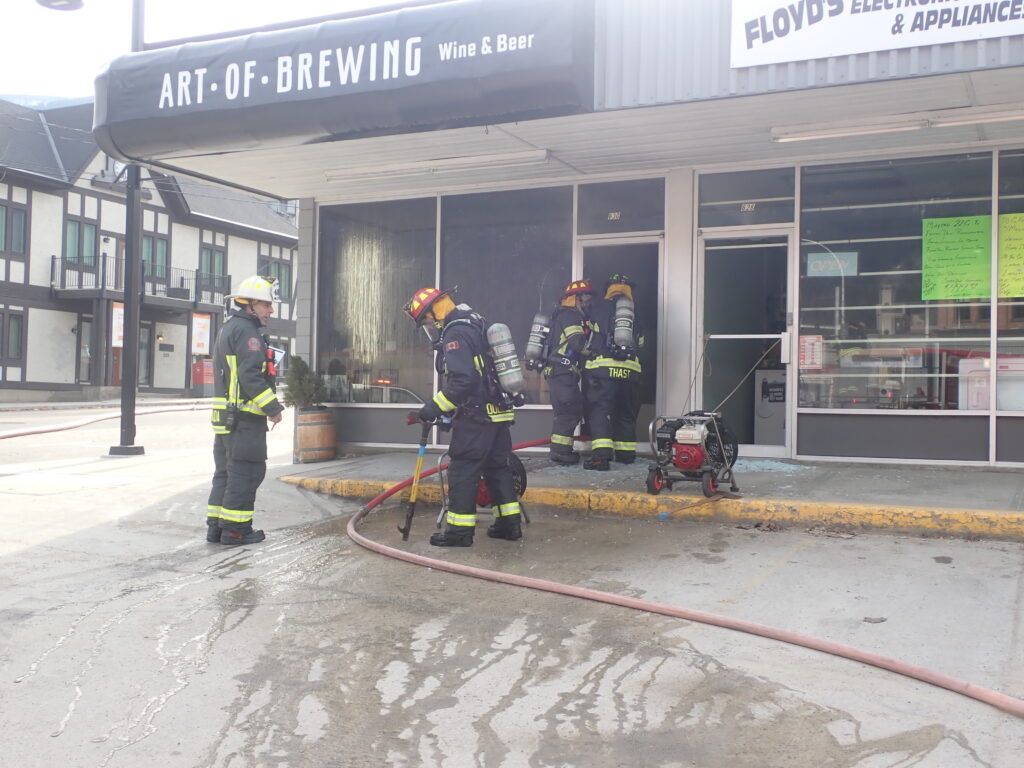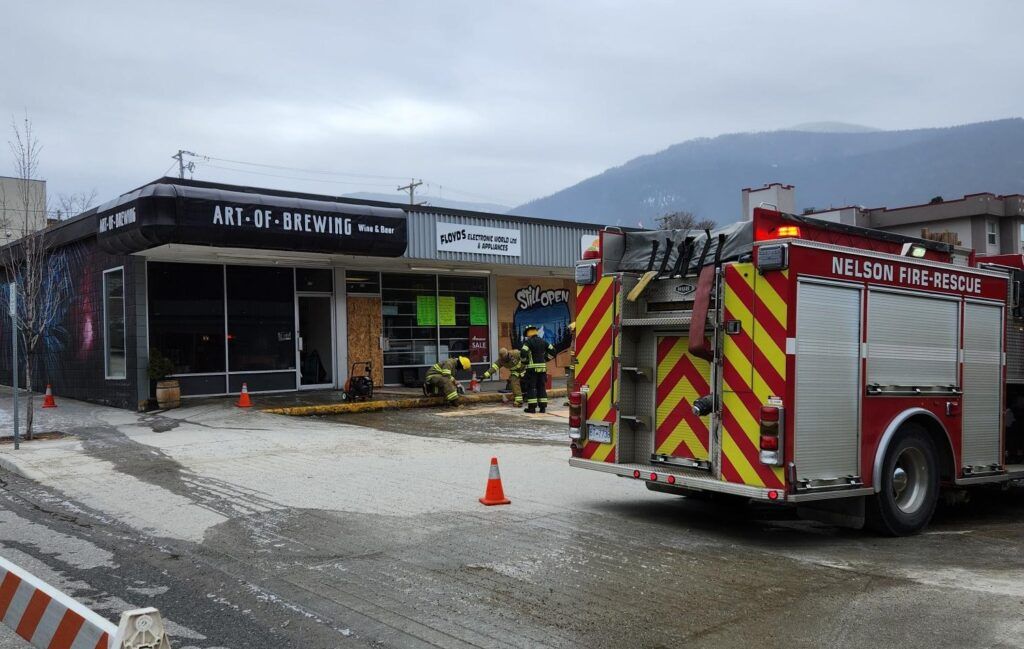 Above photos courtesy Nelson Fire and Rescue