Supporters of Drag Storytime gathered in front of Nelson city hall today to protest the unspecified threats made to Nelson's public library and hear stories read to the kids who attended. 
Close to 100 people attended, with some even saying there were a lot more than they expected.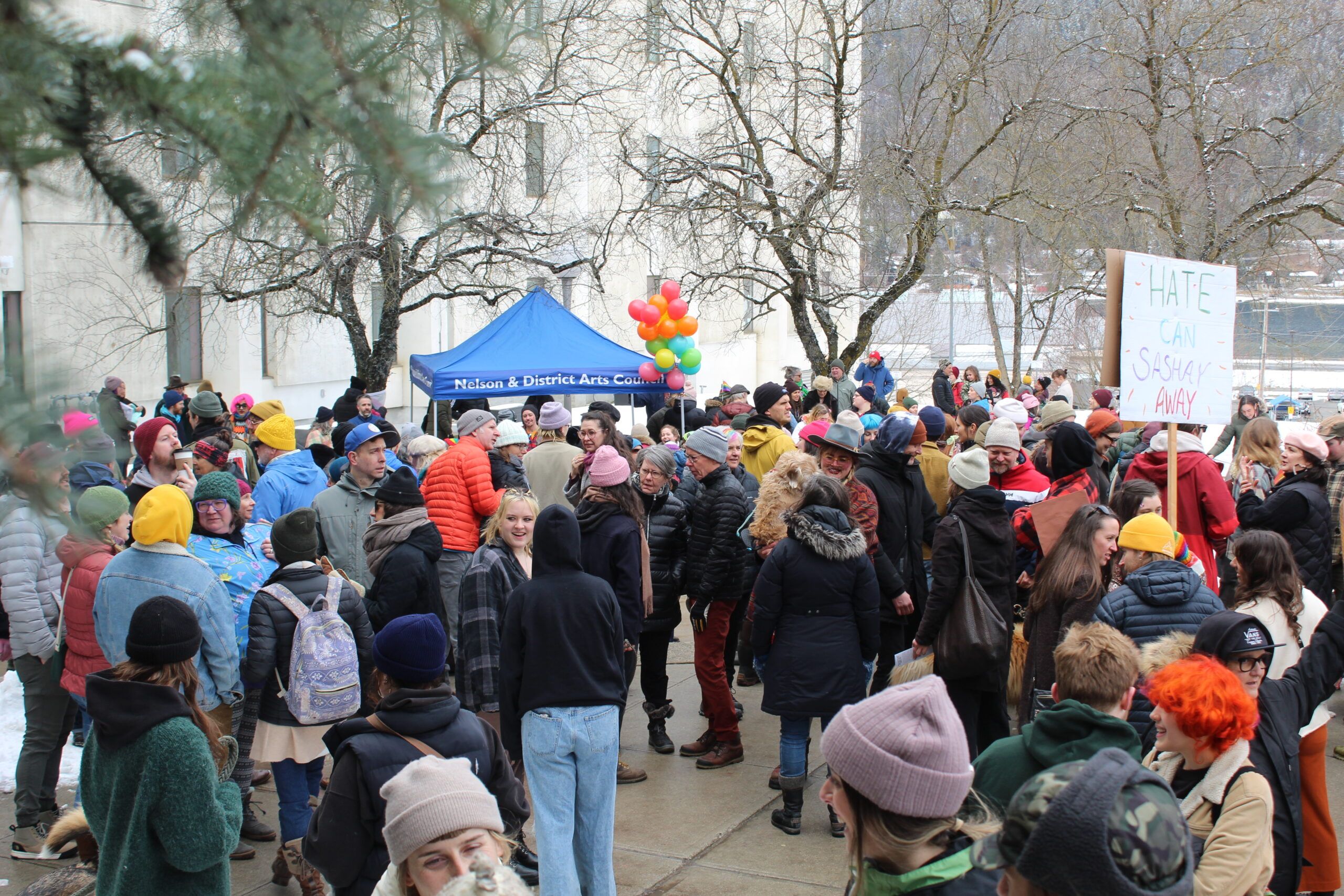 Supporter Leslie Garlow says she was taken back by how many people attended the event and the message it conveys goes far beyond the hateful speech and threats the library received..
"The event has surpassed my expectations, honestly," she says. "I think supporting all of our community diversity is the first step towards gender reconciliation."
According to Garlow the demonstration was intended to send a positive message..
"The message today seems to be teaching hate is more harmful than teaching inclusion," she says. "I am so proud of the community for coming out and supporting this event."
Garlow was just one of many people who felt this way. One supporter says one of his family members who lives in Arkansas has felt the impact of hate and he wants to make sure the same message isn't spread here.
Demonstrator Josh Henschell says he showed up to support the event, but more importantly to show his cousin's child he doesn't have to live in fear. 
"My cousin's child identifies as transgender," he says. "He lives in Tennessee where they have enacted an anti-trans law and I just don't want to have that happen here."
Henschell says the message at the protest is one of equality.
"To those who are against what is going on, I hope they come to grips with reality," Henschell says. "They can embrace this reality that everybody should be treated equally."
He says people who are "against reality" should look at the real cause of hate if they are interested in protecting their children from it.
"We should look at where grooming them actually takes place," he says. "I myself know firsthand that Christianity is indoctrinating children." 
Drag Storytime was postponed on March 7 by the library in an effort to protect performers, families and staff after online threats  reportedly from  groups in Salmo and Castlegar.