Pat Carney, who attended high school in Nelson before going on to a distinguished career in journalism and politics, has died at 88.
Carney was born in Shanghai in 1935 but spent her teen years in the West Kootenay, where her father was the district veterinary inspector.
The Carneys bought on old orchard on the North Shore in 1948 that they dubbed the Blue J. Apple and cherry trees were still blooming in upper and lower pastures, while a house on the property had no plumbing, but boasted stained-glass windows, French doors that opened onto wide verandas, and a grand staircase.
The home's style was tempered, however, by its vacancy of approximately 20 years. The Carneys did a great deal of repair to make the home habitable and converted the kitchen into a vet clinic.
"I loved the Blue J, every grey granite rock, every black spruce tree, the mountain creek where gold dust glinted in the sand," Pat wrote in her autobiography Trade Secrets.
During the years the Carneys lived at the Blue J, the property also saw several significant additions: Dora bought an old one-room schoolhouse to serve as a barn; with the Galbraith family, they acquired what was left of the SS Nasookin and had it trucked, towed, rolled, and winched into its present location in 1954.
"The day I knew my mother had power was the day I watched hydro crews remove the electric lines along the highway so that the salvaged superstructure … could be swung ashore," Pat wrote.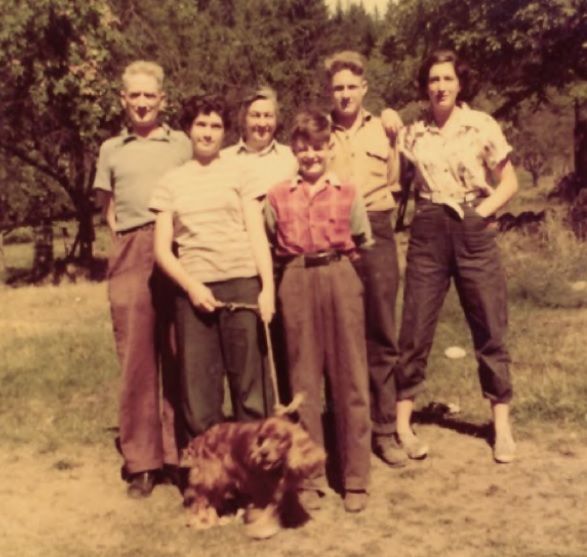 With the Galbraiths they ran a rock and handicraft shop in the Nasookin called Quill 'n' Craft that sold local artwork, Doukhobor spoons, and Inuit soapstone carvings, among other things.
The Carneys eventually sold their share in the ship and property to friend and neighbour Edith Brown for what Pat called "a ridiculously low price. 'But she is such a nice lady,' explained Mother when I returned, irate, from economics classes at UBC … to learn about the steamboat sale."
The family also acquired the former Streetcar 23 from the City of Nelson for $10 and converted it into a dog kennel. It remained there until the early 1980s when it was moved back into the city as a long restoration program began.
Carney attended UBC and began a journalism career in the 1960s, writing for newspapers including The Vancouver Sun and Vancouver Province.
She later served as an economic consultant in Yellowknife before being elected to the House of Commons in 1979, where she served until 1988, including cabinet appointments as minister of energy, mines, and resources and minister of international trade.
She was a senator from 1990 to 2008 and was made a Member of the Order of Canada in 2011 and Order of British Columbia in 2019.
Carney died Tuesday, just a few months after the passing of her twin brother Jim. Both periodically returned to Nelson to attend high school reunions.