Brought to you by Nelson Ford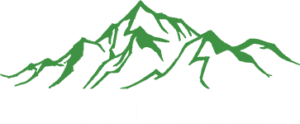 Hey it's Storrm… and yes that is my real name. You would think with a name like that I would be from the Kootenay's but would you believe me if I told you I am actually from Central Alberta?
Born and raised in Red Deer, lived in Calgary for 6 years completing my education at SAIT and The University of Calgary. Once I finished in the spring of 2021, I decided to make a change and hit the road to beautiful British Columbia for a ski season. At first my plan was to stay in this province for just the winter but obviously once I got a taste of B.C living I knew I was not going back to the prairies anytime soon.
I spent last winter in Golden and worked on the ski hill there. I relocated to Nelson in July after coming for a visit and falling in love with the beautiful landscape and all the other amazing things this city has to offer. Plus, skiing Whitewater has been a dream of mine since I was young.
As you can tell, my number one passion and hobby is skiing, so you can bet that when I am off the clock here at the station, you'll find me up at Whitewater trying to get as many ski days in as possible!
I am so excited to be a part of the team here at the Bridge and start my broadcasting career in such a beautiful and amazing community like Nelson. It really feels like a dream come true.
Tune-in to The Eye Of The Storrm
Weekdays from 2-6PM with your host, Storrm.