On June 1 students will join staff, families and the entire community to celebrate the 100th birthday of Hume Elementary in Nelson. 
The present Hume school first welcomed students to wooden desks in 1923 where they learned to read, write and do math, but the original building operated from 1900 to 1906 followed by a brick two-storey addition in 1915.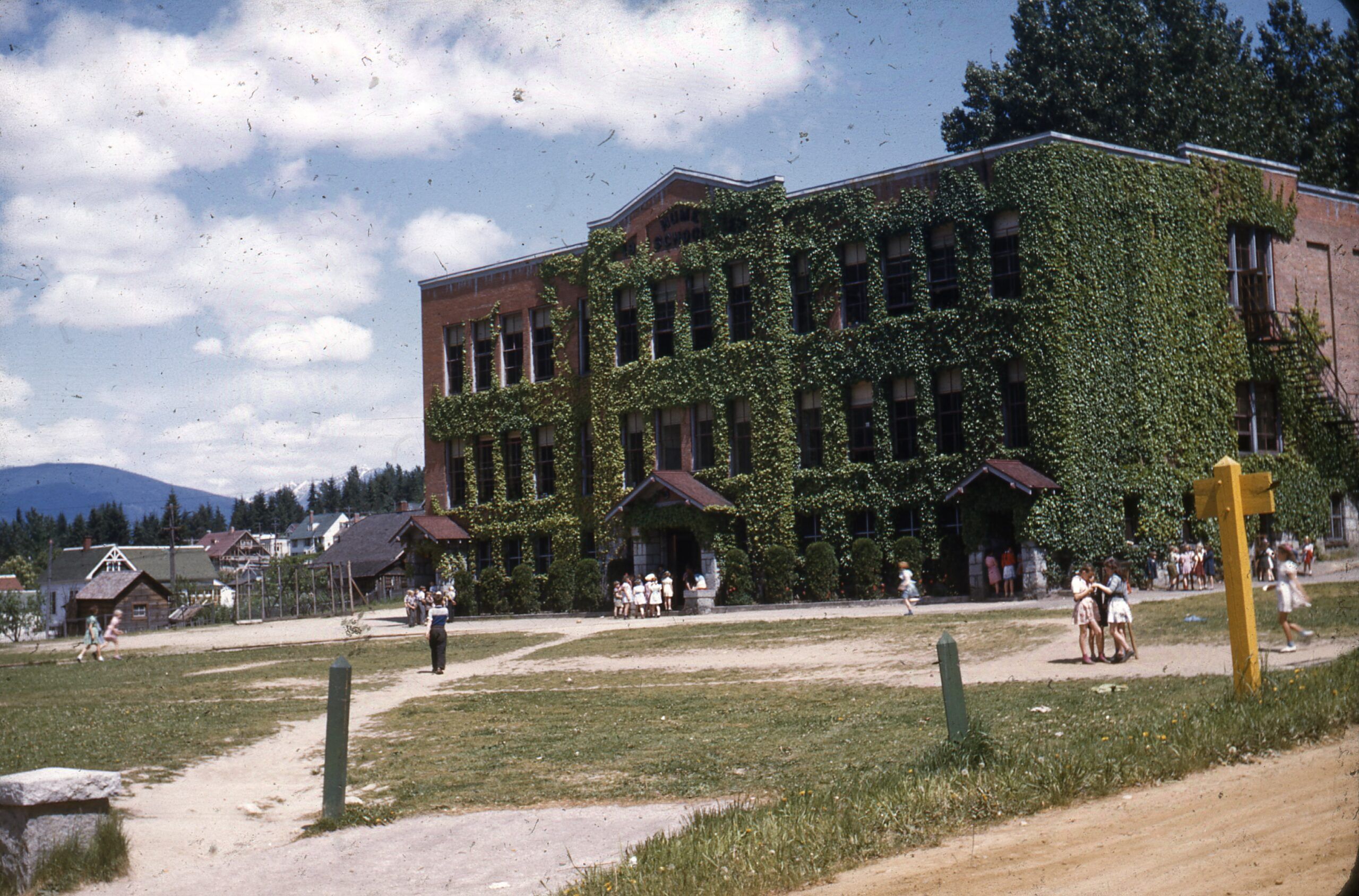 Principal Sacha Kalabis said in a media release Hume school has become a integral part of the community and has a vast history within the city. 
"Hume school has been such an important part of the Fairview neighbourhood and Nelson community for more than 100 years," he says. "Our staff and students can't wait to celebrate with eveyone in Nelson, and beyond, who feed a connection to Hume." 
Superintendent Trish Smillie says the district, students and various outlets around Nelson are already planning events to commemorate the school's anniversary. 
"Students are planning to present a variety of different learning projects around the school's history," she says. "The museum is going to support the school by providing a display on some documents releating to the history. 
"Students will also be able to attend an assembly with their parents, and staff, to honour the school's history." 
Smillie says the district will also welcome some prominant people attended the school at the anniversary to provide some acknowledgement.  
The anniversary celebration is scheduled for June 1, and is a collaboration between SD8, the board of education, Hume Elementary parent advisory council, the Nelson Museum Archives and Gallery, school alumni and the Royal Canadian Legion.